WEB DESIGN & DEVELOPMENT
Design, build and publish a custom WordPress website. Every site is mobile responsive, loads quickly, and is easy to update any time.
SEARCH ENGINE OPTIMIZATION
Boost your visibility in organic and paid search results. Get found by potential customers actively searching for your product or service.
SOCIAL MEDIA MARKETING
Target the right people with the right message. Use paid advertising platforms or work organically with influencers.
EMAIL CAMPAIGNS
Build your email list and send messages that get high open and click rates. Design and craft the perfect email to increase sales.
DIGITAL MARKETING CONSULTANT
Navigating the online world of branding and marketing can be challenging. Let's work together on establishing your plan and strategy.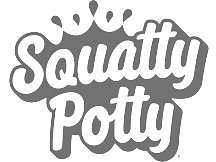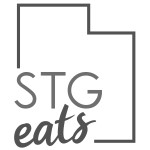 With over 15 years in the digital marketing industry, Dan Deceuster is a seasoned expert when it comes to branding, advertising, marketing and more online. I've run web marketing agencies, launched my own digital ventures in ecommerce, and worked internally for companies leading their online marketing efforts.
I know what it takes to build a successful brand online, so whether you're an established business or just starting out, if you're looking for a professional website or help with any digital marketing, please contact me to see how I can help. Whatever you're trying to do, if you're trying to do it online, I can help you be successful.
My career has always thrived at the intersection of marketing and education. I've spent years teaching college courses, launching robust internship programs, mentoring students at two universities, being a guest lecturer and judging student business pitch competitions.
So if you're with a school, college or university, please don't hesitate to get in touch regarding your needs. Whether you're looking for a consultant, mentor, lecturer, trainer or anything else, I'm available to help.
About Dan Deceuster
I have gained a lot of valuable experience in my career. From my very first high school job playing the piano for ballet classes to selling a successful ecommerce business, I've had the opportunity to try lots of things, and I've learned so much along the way.
Early on I worked at retail stores like The Container Store, Sports Fever, and Champs Sports. During college, I got a job selling advertising space at The Daily Universe, the school newspaper for Brigham Young University. After a year in that role, I was promoted to Student Advertising Manager where I got to lead all the ad reps.
While doing that job, I also was asked by the faculty of the Communications Department to supervise the comms lab on campus. This is where students learned how to analyze data and statistics, and I taught the lab portion of that class. I've always been a bit of a math, data, and stats nerd, so this was right up my alley. During my free time I even developed a nifty prediction algorithm for college basketball games because that's just how I am.
Another role as the lab supervisor was to work with the graduate students and professors on their research. In that role I got to perform extensive data analysis, including for a published paper regarding profanity in the media. This experience would kindle a love of writing that's stuck with me since. In fact, I would later self-publish a fantasy novel, as well as a sequel.
After graduating with a Bachelor of Arts in Communications with an advertising and marketing emphasis, I found a job doing online marketing for Check City. The online marketing director at the time had previously co-founded an SEO agency called Orange Soda. He was a great mentor in teaching me the ins and outs of the industry, and together (under the same ownership as Check City) we launched a digital marketing agency called Leadgenix where I oversaw fulfillment of services as Director of Search Marketing. Leadgenix would eventually be acquired by Big Leap.
My next stop was St. George, Utah, where I partnered with the co-founder of Overstock. Together we launched a massive affiliate network and ran the entire affiliate program of IFIT (then Icon Health & Fitness) which was the largest manufacturer of fitness equipment in the world and included brands like Nordictrack and Proform. We also created our own digital marketing agency providing web design, SEO, social media management, email marketing and other services. At our peak we had over 20 employees who I hired, trained, and managed.
It was at this time that I got very interested in ecommerce, and launched a side business to try it out. My first product, Cheater Wrench, was a huge success in a niche market. This encouraged me to continue in ecommerce, selling toys, tools, games, and apparel. This experience also gave me an opportunity to be the Director of Digital Marketing for a fun company called Squatty Potty.
During my time there, one of my ecommerce brands called TallSlim Tees became a huge hit. I was finally ready to take the plunge and become a full-time ecommerce entrepreneur. So I sold out of my other ventures, left my job, and pursued a career dedicated to growing my niche apparel brand.
Running TallSlim Tees as a solopreneur was the most satisfying and rewarding time of my career. It came with challenges of course, but I enjoyed every minute of it.
At that time I found that the business next door to mine needed digital marketing help, and I was offered a job as the VP of Digital Marketing for Balance of Nature. Doing both wasn't too taxing, and I enjoyed getting their brand established online. My team accomplished great things in my time there.
Then in 2020 I was diagnosed with cancer. I left my job, I sold my ecommerce business, and I focused on my treatments. After surgery and months of chemotherapy, I was incredibly grateful to be completely cured. But cancer took a toll on me, and not just physically. It took me some time to recover and feel like myself again.
Once I felt like I could get back to work and contribute, I took a job as the Marketing Director at Dixie Technical College. It was a lot of fun and quite a bit different than anything else I'd ever done. I really enjoyed working across all the departments to establish their brand, re-design their website, and help them reach their goals.
Ultimately, my wife and I realized that we were ready for a change and began proactively seeking to relocate. I left Dixie Tech so that I could leave the area having finished what I started, and I've spent a lot of time helping launch the businesses I invested in as well as get my local nonprofit up and running.
As the co-founder and Chief Marketing Officer for Red Rock Hockey, it's been an amazing experience to see the sport take off in the community. Thanks to my advertising and organizing skills, we went from four guys playing in a parking lot to coordinating with the city to build an outdoor rink with donated dasher boards. Our hockey camps for kids have all sold out, and our leagues for youth and adults are filling up. I'm glad I could see this through.
And that takes me to the present day. Deceuster Digital exists as a culmination of all my experience in the digital marketing industry. I've done it for myself as an ecommerce entrepreneur. I've done it for others while directing agencies. And I've done it internally for companies while managing teams and budgets.
As a consultant, I can help you too. I know what it takes to establish a brand and be successful online. I can build your website, set up marketing campaigns, or create a strategic plan for you and your business. Whatever you're trying to do, if you're trying to do it online, I can help you be successful.